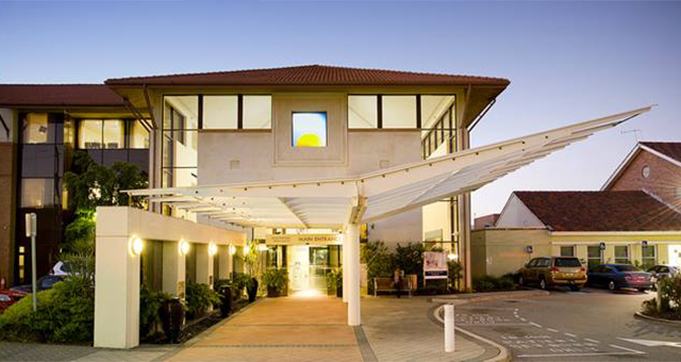 Hospital Information
Dr Hewitt operates at both Hollywood Private Hospital and Bethesda Private Hospital. All patients will receive an estimate for surgery once they have scheduled a surgery date, and they will receive a printed copy of this along with fasting and admission times, and any other information relating to pre / post-surgery care.
Hollywood Private Hospital
Hollywood Private Hospital is one of the largest tertiary private hospitals in Western Australia. Their website is: hollywoodprivatehospital.com.au.
Please contact the hospital to book your admission 5-7 days prior to surgery.
Before booking your admission, ensure you have the following items (this will save you time and allow the booking to proceed quickly):
Health fund membership details
Medicare card
DVA card
Pension or pharmaceutical cards
A list of your medications.
You can book your admission in two ways:
Book Online – go to this link https://www.yourhealthportal.com.au and follow the instructions
By Phone – If you are unable to book online or experience any difficulties in completing the booking, please call 08 9346 6000 on business days between 8.00am and 4.30pm (WST) to speak with one of our staff. Please allow 30 minutes to complete your booking and have all your health care cards on hand, as described above
Patient Info Booklet – Hollywood Hospital (7440 KB)
Bethesda Hospital

Bethesda Hospital in Claremont is a boutique private hospital specialising in elective orthopaedics. Their website is: www.bethesda.asn.au.
Click here to download a copy of the patient pre-admission form. You can either scan, email, post. or fax your form back to the hospital, ideally 5 days prior to the procedure. The email address, fax number and address is on the form.
Click here to download a copy of the patient information sheet